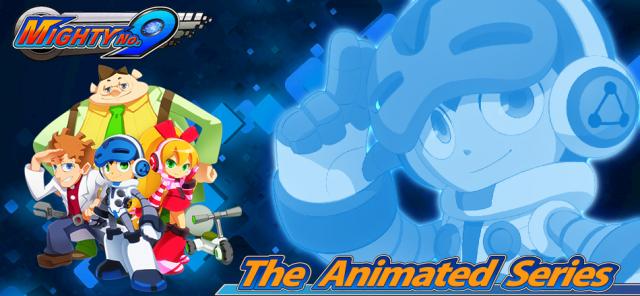 INFORMATION
 
・We're happy to announce the kick-off of our project to make a Mighty No. 9 animated series!
・The teaser trailer we revealed on July 5th at Anime Expo 2014 in Los Angeles is up on YouTube for your viewing pleasure!



Mighty No. 9: The Animated Series Official Channel​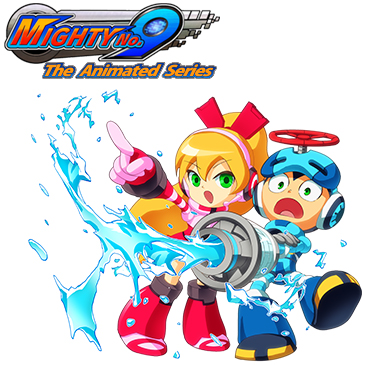 Animated Series Synopsis
Half human, half robot, all Mighty
In the year 2099, humans have become dependent on robots not just for manual labor but also entertainment. The most powerful robots in the world fight in front of humans in a popular league called the Battle Colosseum.
BECK is a small combat robot made to fight in the Battle Coliseum as a part of the MIGHTY NUMBERS, the strongest robots in the world. But since Beck is the only robot in the world with a human heart, he's also the only robot that gets scared in combat. The good news is that he also possesses the ability to turn into any other robot. The bad news is that since his emotions are wired to his abilities, he often finds himself malfunctioning in battle.
One day a notorious engineer named DR. BLACKWELL releases a virus that infects every robot in the world...everyone except Beck. Dr. Blackwell remotely controls the infected Mighty Numbers to lead a rebellion to destroy mankind. Beck suddenly becomes the only robot available to stop the Mighty Numbers.
As Beck tries to save the world, he will be joined by CALL, his overly serious robotic sidekick; DR. WHITE, the young but socially inept creator of the Mighty Numbers; and DR. SANDA, the lazy but wise team leader. With each of their help, Beck will learn how to deal with his emotions and become the hero they need him to be.

Target Audience: Kids 6 - 11
Genre: Action, Comedy
Format: 26 episodes x 22 minutes
Style: CG Animation
Release: TBD

PRESS and CORPORATE Inqulries